Hidden beaches in Split – Peaceful beach time outside the city
Before I started my day trip to the Marjan Park in Split, I overheard a conversion at my hostel, that it is not possible to go for a swim around the area of the park. Luckily I packed my bathing suit anyway, because they were completely wrong. I have found 2 hidden beaches in Split and one of them I actually did not want to leave. Ever.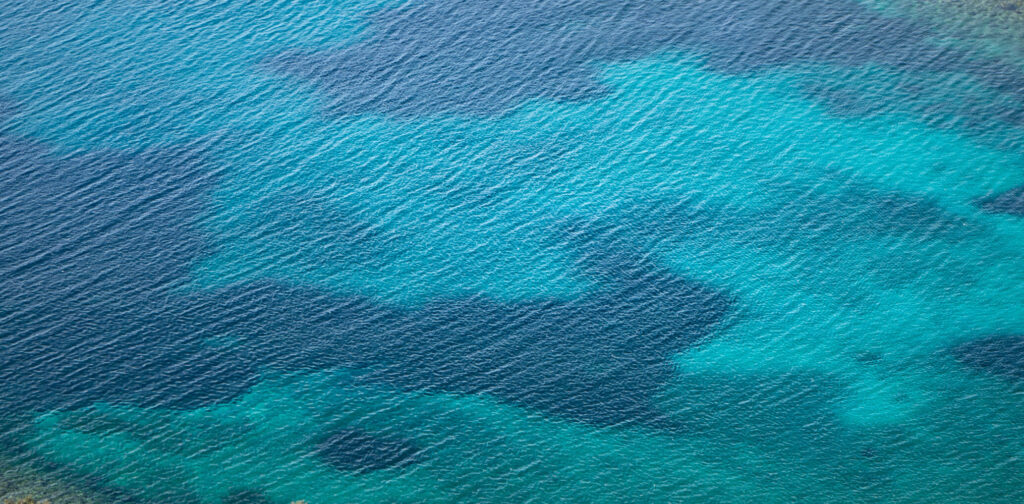 Hidden beaches in Split – Marjan Park south-west
Almost at the end of the park at the most western location, where the road Šetalište Ivana Meštrovića is about to end, you can find a very small beach strip. Due to the fact that the road is on the hill, you have to climb a small and deep path to get down to the beach. The entry is not really visible. You have to walk along the road and check your possibilities. If the path pops up, you'll probably notice it.
Once you got down, you will realize, that the beach is divided into different parts. Every one of them is naturally formed by huge stones and a rough coastal landscape. I also recommend being very carefully while walking in to the water. If you have shoes, that are suitable for ocean water, you should definitely wear them. There can be very sharp-edged stones at the bottom of the shore. Nevertheless, you will probably enjoy the view and also the quiet beach.
But there is still a little downer: you have to climb the steep path back up.
Hidden beaches in Split – Marjan Park north-west
Almost at the very opposite of the park lays another beach strip. It's not that hidden, but still far away from the city, and you don't have to share it with a lot of people. It's a bit rocky as well, but you don't have to climb up nor down to get there. The strip is arranged like little fields, also naturally separated from stones. Every once in a while there might lay another person already, and you might have to walk a bit longer to find a free spot.
From that location you have an almost 180° view over the cities Trogir, Kaštela and Solin and the mountainscape in the background.
More travel tips for Split, Croatia can be found here.